Loyaltic is a nordic marketing agency
Traditional marketing needs to be challenged. Brands can grow faster by creating more engaging, cost efficient, fun and result-driven marketing activities.
Since the start, almost 15 years ago, we have provided our clients with marketing campaigns that drive results fast. No matter if the target is to drive awareness or sales, we always make sure we reach the set targets.
We believe that results matter.
Brand building
We help companies build brand value by driving awareness and consideration in the digital world. We do it with engaging campaigns that invite the target group to participate.
Shopper marketing
Influence consumers along the whole shopping journey to drive sales online or offline. We offer a unique full-service solution with more than 10 years of experience with the leading brands in the Nordics.
Digital media
Performance-driven marketing across all digital channels to drive leads, purchases, improve conversions and to get higher return on invstment. We specialize in Paid Social and Search.
Channel activation
Influence channel staff with incentives, gamification and educational content. This improtant target group can become ambassadors for your brand and help you achieve increased sales quickly and sustainably.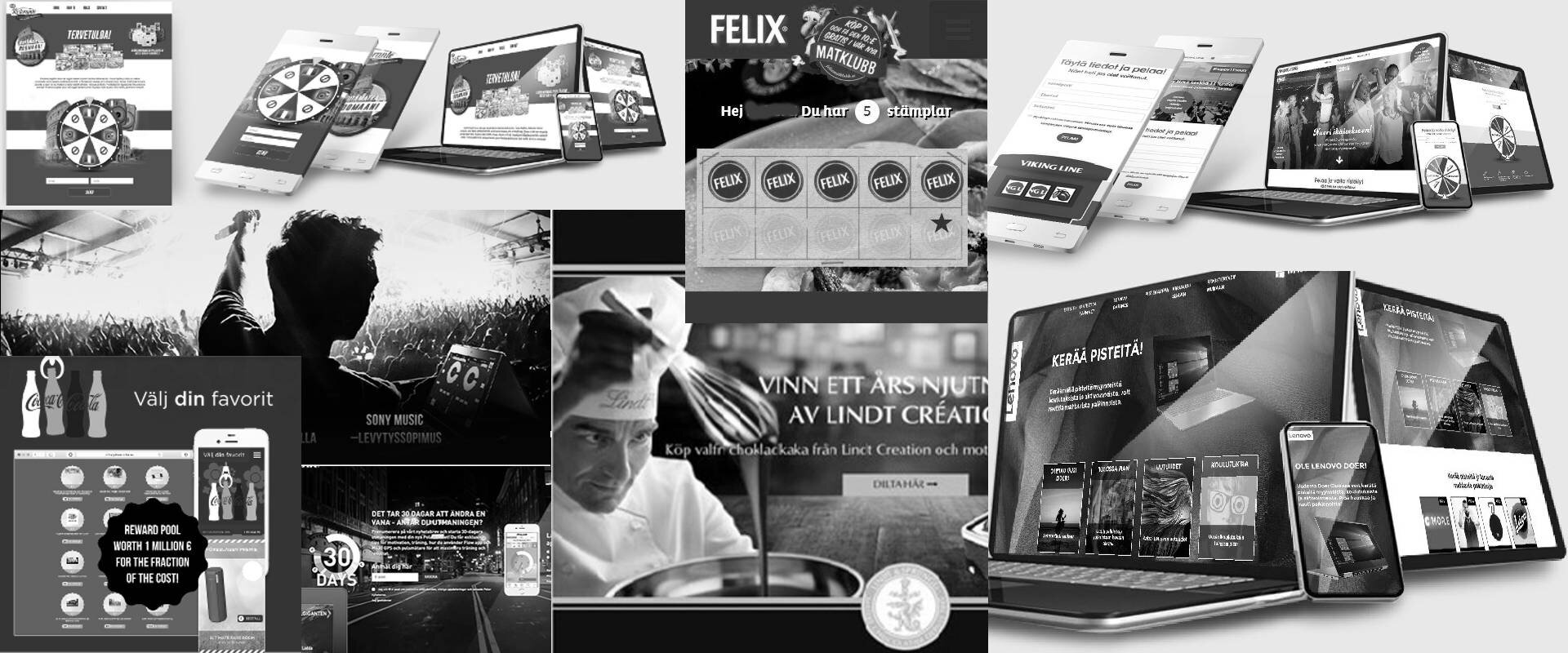 Digital brand activation to drive awareness and consideration in a new target group.